Looking for the study protocol and other resources for institutions opening Lung-MAP? You can find them in the link below.
Some aspects of the trial have undergone revision. Click the link below for a full trial schema.
Click here for the most recent Lung-MAP newsletter
The comprehensive, broad based nature of FoundationOne testing allowed us to be uniquely suited to provide reliable results across an unprecedented broad swath of predictive biomarkers in a clinically relevant turnaround time to attract multiple interested pharma partners with distinct therapeutic targets.

– Vincent Miller, M.D., Foundation Medicine
Interested in your institution being a part of this historical trial?
Any institution within the National Cancer Institute's National Clinical Trials Network (NCTN) may open the Lung-MAP study at their site. Learn more about the protocol at clinicaltrials.gov or by contacting the Lung-MAP protocol coordinator:
Jennifer Beeler
SWOG | Cancer Research Network
Operations Office
Lung-MAP Project Manager | Protocol Coordinator, SWOG
4201 Medical Drive #250 | San Antonio, TX 78229
Ph: 210.614.8808, Ext 1026 | jbeeler@swog.org
What are the main objectives of Lung-MAP?
A primary objective of Lung-MAP trial sub-studies is to learn whether targeted cancer therapies that are matched to the genomic makeup of a patients' lung cancer tumors are more effective than the current standard therapies in halting or reversing the progress of the disease and in extending the patient's life.
A key part of the Lung-MAP trial is that it will screen a large population of patient volunteers with lung cancer and evaluate the genetic characteristics of their tumors. Based on these genomic profile results, each eligible patient will be assigned to Lung-MAP in one of two ways. They will either make a genomic "match" to a sub-study testing an investigational drug, or be added to a non-match sub-study that offers an immunotherapy combination.
What are Lung-MAP's secondary objectives?
Researchers on each trial sub-study will also evaluate tumor response rates and the frequency and severity of side effects patients experience.
The National Cancer Institute will store tumor and blood samples from patients enrolled in the trial for future exploratory research on squamous cell lung cancer.
What are the benefits of the Lung-MAP approach to cancer research?
Enrollment efficiency: A single test that looks at >200 cancer-related genes for genomic alterations that will help match patients to multiple trial sub-studies is more efficient than a separate screening process for each trial.
Operational efficiency: A single "master protocol" can be amended as needed as drugs enter and exit the trial, rather than developing and launching a separate protocol for each new drug.
Predictability: If a drug meets predetermined efficacy and safety criteria, the drug and its accompanying diagnostic biomarker will be eligible for FDA approval.
Who is conducting the Lung-MAP trial?
The trial will open at a network of cancer centers, community hospitals, academic medical centers, and physician cooperatives across the United States with operations being managed by SWOG Cancer Research Network within the National Cancer Institute's National Clinical Trials Network.
Where can I learn more about Lung-MAP?
As more detailed information about the trial becomes available, it will be summarized on this website.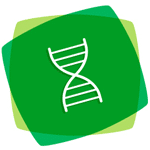 Genomic Profile Screening
Patients are screened using a comprehensive genomic profiling platform that looks at over 200 cancer-related genes for genomic alterations.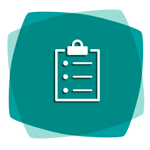 Sub-Study Assignment
Based on the results of this screening, patients are assigned to whichever one of the sub-studies testing different investigational treatments best suits their genomic profile. If a patient's genetic profile does not match one of the targeted treatment sub-studies, they will be assigned to a non-match substudy.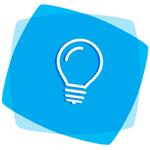 Innovative Approach
This innovative approach improves a patient's likelihood of receiving a drug targeted at the genetic profile of their particular tumor while allowing for new therapies in development to be added as the trial progresses.
The comprehensive, broad based nature of FoundationOne testing allowed us to be uniquely suited to provide reliable results across an unprecedented broad swath of predictive biomarkers in a clinically relevant turnaround time to attract multiple interested pharma partners with distinct therapeutic targets.


– Vincent Miller, M.D., Foundation Medicine